 Pyrotechnics factory Pirotecnia Zaragozana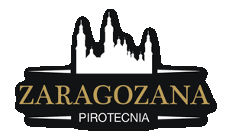 Founded in 1860, Pirotecnia Zaragozana is one of the oldest fireworks companies in Spain, starting life as a small workshop run by Ángel Sanz in a rural neighbourhood of Zaragoza. Over time it became a major fireworks factory, always owned by the same family.
In 2014 the company became part of the Etienne Lacroix group, a fixture in the fireworks industry since 1739. The two organizations share the same values of independence, ethics and excellence. The merger gives Pirotecnia Zaragozana greater capacity for growth both industrially and commercially within the group. The group's subsidiary, Ruggieri, the undisputed European leader in fireworks shows, ensures the availability of complementary technical and artistic resources, bringing the experience it has gained worldwide to shows.
Since 2017, Pirotecnia Zaragozana has been directed by Luís Brunchú, a member of the fourth generation of this famous family.